My kids have been spending quite a bit of time on the computer lately. In fact, lately, they are choosing the computer over the TV more often than not. So what's got my kids situated at the computer with mom happy to have them there? Reading Eggs!
Reading Eggs is an online reading program designed to help children ages 3-13 on their reading journey. They do this through many activities which include songs, games, and rewards.
There are several pricing options available for Reading Eggs but the best value is $75.00 for 12 months. You can check out the other options available including a month by month plan, by visiting the pricing page.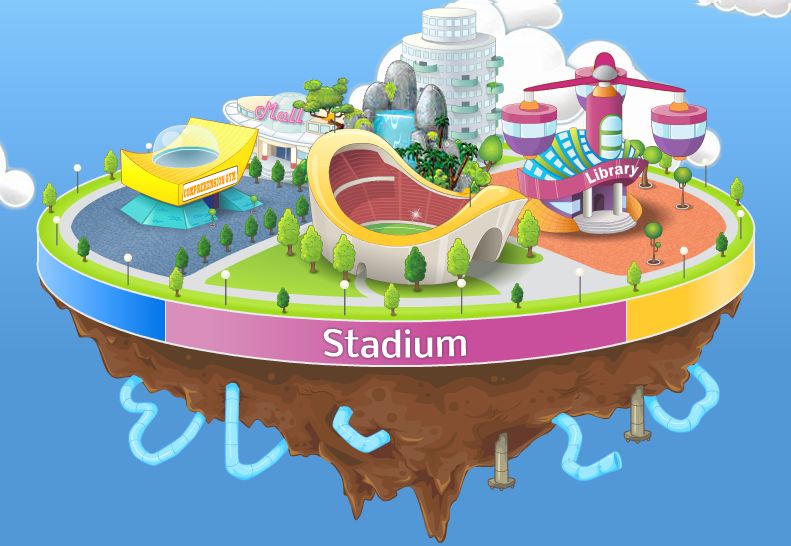 My children were able to complete two maps which means they advanced past 20 lessons. Each map has 10 lessons and offers different areas to explore and learn in each. In all there are 120 reading lessons and 96 spelling lessons. These lessons are designed to be played more than once, since repetition builds fluency.
Reading Eggs begins with learning/reviewing a few of the letter sounds while building words, and practicing them until they become automatic. They also learn to put the words into sentences and by the time they finish the second map (20 lessons) they have covered several sentences and even a couple site words. Below is a screen shot of the 'test' they are given before advancing to the next map.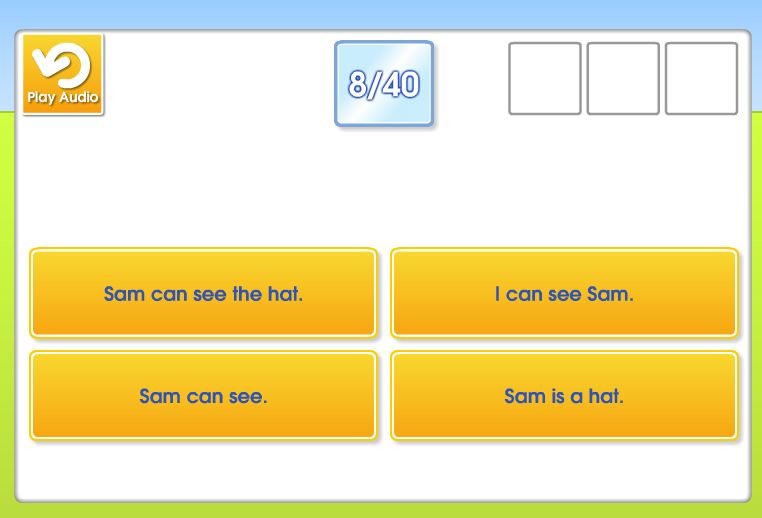 I really like the method Reading Eggs uses to teach reading because they break the words down by sound and have the child build the word(s) using different methods which engage the child's eyes, ears, and hands (I don't know if this is considered an Orton-Gillingham based program but it definitely incorporates portions of it.)
So I've already mentioned that my children LOVE Reading Eggs. They BEG to play it daily, hourly even. In fact when I opened it to begin writing my review, they came running. However, that in and of itself, isn't enough for me to put my badge of approval on it. But, I found nothing offensive about this program and thought they did an excellent job teaching and reviewing the concepts. I give it a thumbs up!
All of that being said, I will now give the ugly part of my review. Reading Eggs, for some reason was not very effective with helping my children learn to read. In a way I feel like it's more my kids than the program itself. I didn't use it as a stand alone program, instead I used it as a supplement to their reading lessons. My daughter is only 4 years old so I don't really expect her to take off and start reading right now. I know some do, but mine probably won't. My son is 6 years old but is really struggling to blend those letters into sounds into words. I'm not pushing him too hard, and am really hoping eventually Reading Eggs will be the fun nudge that moves him into the land of reading. And although they still aren't sounding out cvc words with ease, they are able to sound out some and they can actually spell more than they sound out.
After all the time they spent on Reading Eggs and with me doing their regular reading lessons the only word they seem to get (without sounding it out) is c-a-t spells cat! They can read it and spell it. It's a little disheartening but I know every child learns at their own pace. Well, I take that back, they both know *at* and *am* pretty well too. We've only been at it about 3-4 weeks so I'm hoping things will improve with time. I know Reading Eggs can't hurt them and I'm hoping it'll work it's magic and every thing will click into place soon. The key will turn, the light will come on, and BOOM they'll be reading chapter books! I'm probably a little dreamy but I prefer that to reality sometimes
Would you like to try before you buy? Click for a FREE TRIAL.
Would you like to read some of the other reviews? CLICK HERE.
**Disclaimer: As a member of the TOS Homeschool Crew, I received this product free of charge, in exchange for my honest opinion/review. For more honest reviews from real homeschoolers, visit the TOS Crew website.