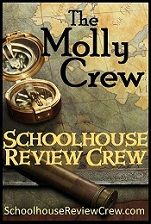 The Schoolhouse Review Crew has a new review team known as the Molly Crew. As a part of this crew I will be trying out products that aren't necessarily home school related, but rather home life related. Want to learn more? Visit this Molly Blog post.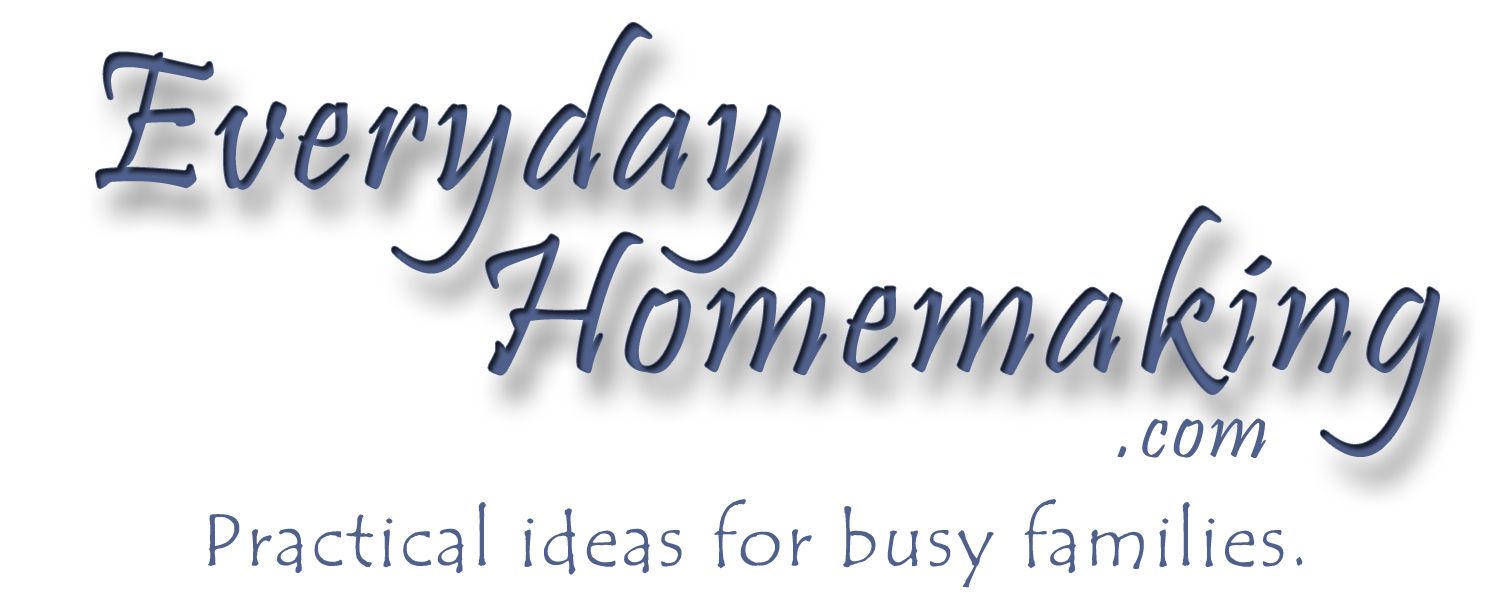 The first product I was given to review was from Everyday Homemaking. They offered our crew two items to choose from, both were books. The Everyday Family Chore System (spiral bound 19.99) or Everyday Cooking (spiral bound 100pages, 17.99 or eBook 14.99) or you can purchase both for $34.98 (this is a sale so I'm not sure how long they'll offer this price). There are samples on the website so you can check it out before you buy (I ALWAYS take advantage of the samples), there are even some sample recipes!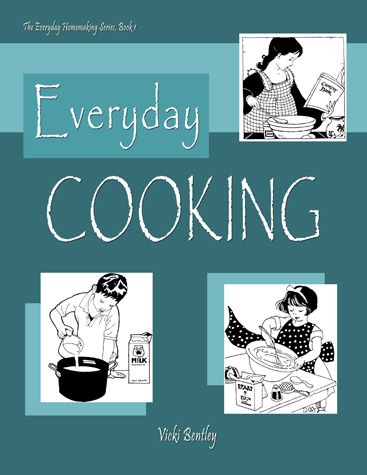 I chose Everyday Cooking. I love cookbooks, probably because I struggle to find something my kids will eat. My husband and my children are simple eaters. They like meat and potatoes. They don't care for any veggies and they absolutely hate casseroles. They prefer to have their food not touching so it's best not to "throw everything in a dish and pop it in the oven." I feel like I cook the same 7-8 meals all the time, over and over. They like it that way, I don't. I like trying new things, but since it's 5 of them and only 1 of me, it doesn't usually go over well when I try. Therefore I always welcome a new cookbook to help me find something to add to my repertoire. Everyday Cooking did not disappoint.
Everyday Cooking is more than a cookbook. I would describe it as a cooking manual. There are lots of instructions on things other than just cooking. Such as, shopping, storing food, and multi-tasking in the kitchen. Things that you would teach your daughter (or son) as she works alongside you in the kitchen. Some examples are: how to cook beans by soaking them overnight and how to cook them if you forgot to soak, ideas on freezing meat to make it easy to pull it out of the freezer and have it ready for the meal, substitutions when you don't have what you need, lots of breakfast ideas to give you a healthy breakfast with little effort, and much more.
I found a couple recipes that were easy and my family actually liked (Porcupine Meatballs was one) but what I liked most about the book wasn't the recipes. It was the tips. There are hundreds of tips scattered throughout the book that teach you things that, if you grew up in the kitchen you probably already know. But if you didn't grow up in the kitchen, these are basic how to's that will make your cooking experience so much better. I loved those tips!!
The one thing I didn't like about this book was the tips! Didn't I just say that's what I loved about this book? Yelp! It was a love hate kind of thing. What I didn't like about the tips was, they weren't listed in the index. As I stated before, there are tips scattered throughout the book and they're usually placed close to a particular recipe where they are most applicable. That's great. But I had a hard time finding some of the tips later. I'm probably being picky but, I encountered this problem several times. When I first got the book I started reading through it and later when I was ready to cook and wanted to go back and find something I had read, I couldn't. It was hard to find it because the tips are just scattered here and there. I think they need to be listed in the index so we can find them more easily when we're not looking at the recipe they're dealing with. I will say this, they have them in a shaded box so that did help me as I was scanning for a particular tip.
Okay so now you know how I felt about Everyday Cooking. If you want to see what others thought of it and Everyday Family Chore System visit the Crew's blog.
**Disclaimer: As a member of the TOS Homeschool Crew, I received this product free of charge, in exchange for my honest opinion/review. All opinions are mine. For more honest reviews from real homeschoolers, visit the Schoolhouse Review Crew website.