We've all heard of the dangers allowing children to 'play' unsupervised on the internet. Action Alert is an organization that is working hard to help parents protect their children. They have used feedback and knowledge from parents, children's and family psychologists, law enforcement, internet security experts, and educators to come up with a program known as Action Alert. They have received quite a lot of attention recently from some pretty big names. I was lucky to be given a chance to review for them.

What impressed me was that they offer a Free Version for those who really want to protect their children but aren't able to spend the money for the Maximum Protection version ($29.99). This convinced me that they weren't out to simply make money, they really had our children's safety in mind when offering this program.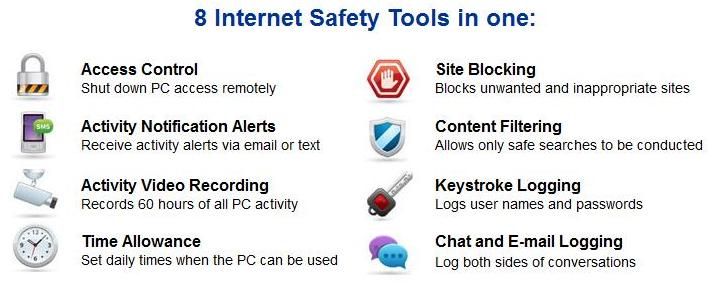 There seems to be very little difference in the Maximum Protection and the Free Version. From what I've learned, Action Alert seem to want their customers to try the FREE version and then if need be, upgrade. Some kids will need more supervision and protection.
To get a better idea about the difference between the two versions I've listed what I know about them below:
The Free Version sends a message or text to your phone when an alert occurs, offers a web filter to ensure safe searches, website blocking that prevents access to a constantly updated list of websites (you can even add your own list of sites), time controls to ensure your child doesn't linger too long on the internet, and free tech support.
The Maximum Version offers everything the Free version offers with added tools to help trace your child's steps and/or a wrong doer who may be targeting your child. One of these tools is something like a DVR so it's sort of like watching a recording of what your child has done while online.
So if you don't have a protection in place, head to Action Alert and try their Free Version today. I will caution that this is a fairly new program so there may be a few kinks but remember they offer free tech support so make use of it.
If you'd like to read more reviews of Action Alert from my fellow TOS Crew members visit the review blog.
**Disclaimer: As a member of the TOS Homeschool Crew, I received this product free of charge, in exchange for my honest opinion/review. For more honest reviews from real homeschoolers, visit the TOS Crew website.