The boys and I have a new game to love. We are a game playing family so we were very excited when we received Tri-Cross to review. This is the perfect type game for us because it's quick and challenging. Some of the games we play take hours (or even days) to complete, so we don't play them often. Tri-Cross is one of those games that you can sit down at the spur of the moment and play. In fact we do just that, quiet often.
The first time we played we spent the afternoon learning how. We read the directions and watched the video that was sent to us. All of that was helpful but the best way to learn is to just jump in and play.
Basically you have a certain amount of tiles, depending on the number of players (2, 3, or 4), and you place them around the board face down. As you begin to play the tiles will be forced to show their face and certain ones will beat others. For example: the 6 tile beats everything except the Tri-Cross tile. The Tri-Cross however will only beat the 6. So you have to think ahead and use some strategy.
As part of our review we were blessed with TWO Tri-Cross games. We received the board game which is shown in the picture above and also the travel eco game, seen below.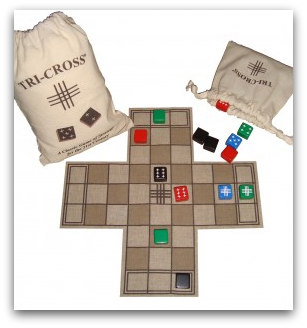 This eco version is made entirely of cloth, except the tiles. It was this particular version of the game that won Games for Competitors (makers of Tri-Cross) the Dr.Toy Best Green Toy Award in 2010.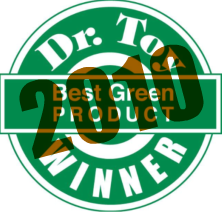 2010 was a big year for Games for Competitors because they also won the Mom's Choice Award that year.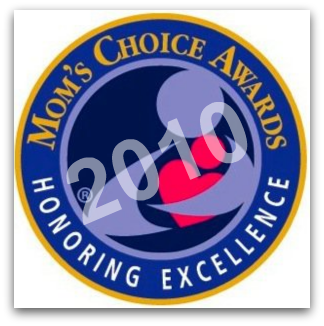 Some history on Games for Competitors:
Family owned out of Atlanta, GA
Tri-Cross debut in 1986 but due to financial difficulties the family wasn't able to properly market it
2007 the Burns family reintroduced Tri-Cross and it began to thrive
Tri-Cross offers 3 different versions of the same game. The basic board game is $24.95, the cloth travel game is $19.95, and the wooden game board is $35.95. Click here to order now.
If you would like to see what other homeschoolers thought of Tri-Cross, click here.
**Disclaimer: As a member of the TOS Homeschool Crew, I received this product free of charge, in exchange for my honest opinion/review. For more honest reviews from real homeschoolers, visit the TOS Crew website.